Atriga Consult provides professional assistance to national authorities, local councils, NGOs and private companies in relation to sustainable development initiatives in the Mediterranean.
The firm has collected valuable experience serving as a strategic partner to both public and private entities scattered in many countries in the Mediterranean.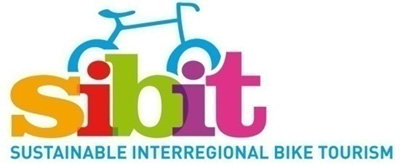 One of the more recent projects we have been entrusted with relates to the development of bike tourism. More specifically, we handled the co-ordination of the SIBIT (Sustainable Interregional Bike Tourism - www.medinbike.com) project between partners from the Maltese islands and Sicily.

Together with the Malta Tourism Authority, the Local Councils' Association, five Sicilian regions and the Sicilian University of Polo in Agrigento, Atriga Consult, together with its Sicilian counterpart, sought relevant EU funding to facilitate the promotion of a two-point destination for this tourism niche. As partners, we identified that both regions were yet unequipped to cater for such an environmentally-friendly mode of tourist exploration. Through our technical know-how on EU funding opportunities, Malta and Sicily benefitted from financial aid which we directed at improving cycling infrastructure and implementing operational and marketing activities. The project helped the regions' hospitality sector invest in bike tourism products and services with the ultimate aim being that of helping bike tourism figures to rise.

Atriga Consult co-ordinated another Mediterranean project called 'Out of the Blue - Isles in the MEDiterranean' (OBIMED) - www.obimed.it, a platform created to enrich cultural exchange between the Maltese islands and Sciacca and Castelvetrano Selinunte in Sicily.
Together with The Maltese Italian Chamber of Commerce, the company offered support to shape a platform that promotes these culturally rich and diverse destinations to specialised tourist groups thereby increasing the possibilities of mitigating seasonal downturns. Through this project, tourism stakeholders are being encouraged to form part of a network where they are able to enhance the online visibility of the respective islands' sites and salient historical landmarks and, subsequently, promote their products and services to a wider audience, including niche tourists.
OBIMED was also launched with the aim of providing a network that aims to enhance accessibility to tourist attractions as well as focusing on the development of thematic itineraries for tourists in search of an alternative holiday. A few initiatives include the availability of work placements for youth during which they enrich their English language skills ... the availability of cultural holiday packages to international social clubs such as Rotary and Lyons ... the exploration of rural areas and the visiting of sites relating to the presence of the Knights of St John.